OUR MISSION is to create experiences and spaces that invite people to gather, connect and inspire. Our programs are designed to remind us that creativity plays a big role in our lives and how that discovery inspires us to live on purpose, be courageous and express ourselves through the art of letting go. In the studio and in every event we lead, there is an opportunity to be present, let go of the outcome and simply enjoy whatever unfolds.
SANDRA SABENE is a gifted artist, teacher, Creative Coach and Motivational Speaker.
View her 2018 TEDx Talk which offers insight and guidance about "The Art of Letting Go" through Creative Expression.
She opened Liverpool Art Center in 2002 as a gallery and quickly met with public demand offering art classes and events which grew the business into a successful community organization. In 2003 Sandra received her masters certification in Reiki healing and began offering classes, private sessions, guided meditations and developing a line of aromatic oils and sprays. She has offered art, healing and intuition services/sessions extensively at events, in healthcare facilities and countless organizations/schools from Central NY, PA through to the Canadian border since 2005. Now she focuses all her energy on building the community arts and healing center settled into her quaint lake-side village location.
Sandra has been in the arts most of her life and loves to explore all painting mediums. Her love of healing and helping others inspired a series called "Meditative Painting" which is now a signature course at Liverpool Art center as well as holistic centers and retreats across the east coast. Most of Sandra's paintings reflect this soft, graceful blend of healing colors and textures.
Her artwork has been featured in many Syracuse publications, CNY exhibitions, and the Upstate Cancer Center. To see the full list of what Sandra has offered our local communities check out her website, WWW.ARTBYSANDRA.COM.
Video on BridgeStreet "Meditative Painting" Demo on live television
As a certified Drum Circle Facilitator, Sandra offers a transformative experience using rhythm, fun activities in a format that builds community.
Since 2005, The LAC monthly Drum Circle has grown into a creative community for over 50 drummers who regularly gather at Liverpool Art Center for 2 hours of connection through rhythm.
Sandra's facilitated Drum Circle offers guided activities in a safe space for adult, teen and youth. This program is called CREATIVE RHYTHMS ™️ and has reached more than several dozen organizations, schools and events in CNY:
LAC Arts & Healing Retreats offers so many opportunities for self discovery, growth and connection. Sandra and many of her gifted peers facilitate healing and inspiring programs at weekend and week long retreat both local and fascinating locations such as Light on the Hill near Ithaca, New Dawn Retreat Center new NYC(ocean-side) and Adams Eden Camp in Lafayette NY. These retreats a guided mind-body-spirit gatherings offered several times a year. GET INSPIRED!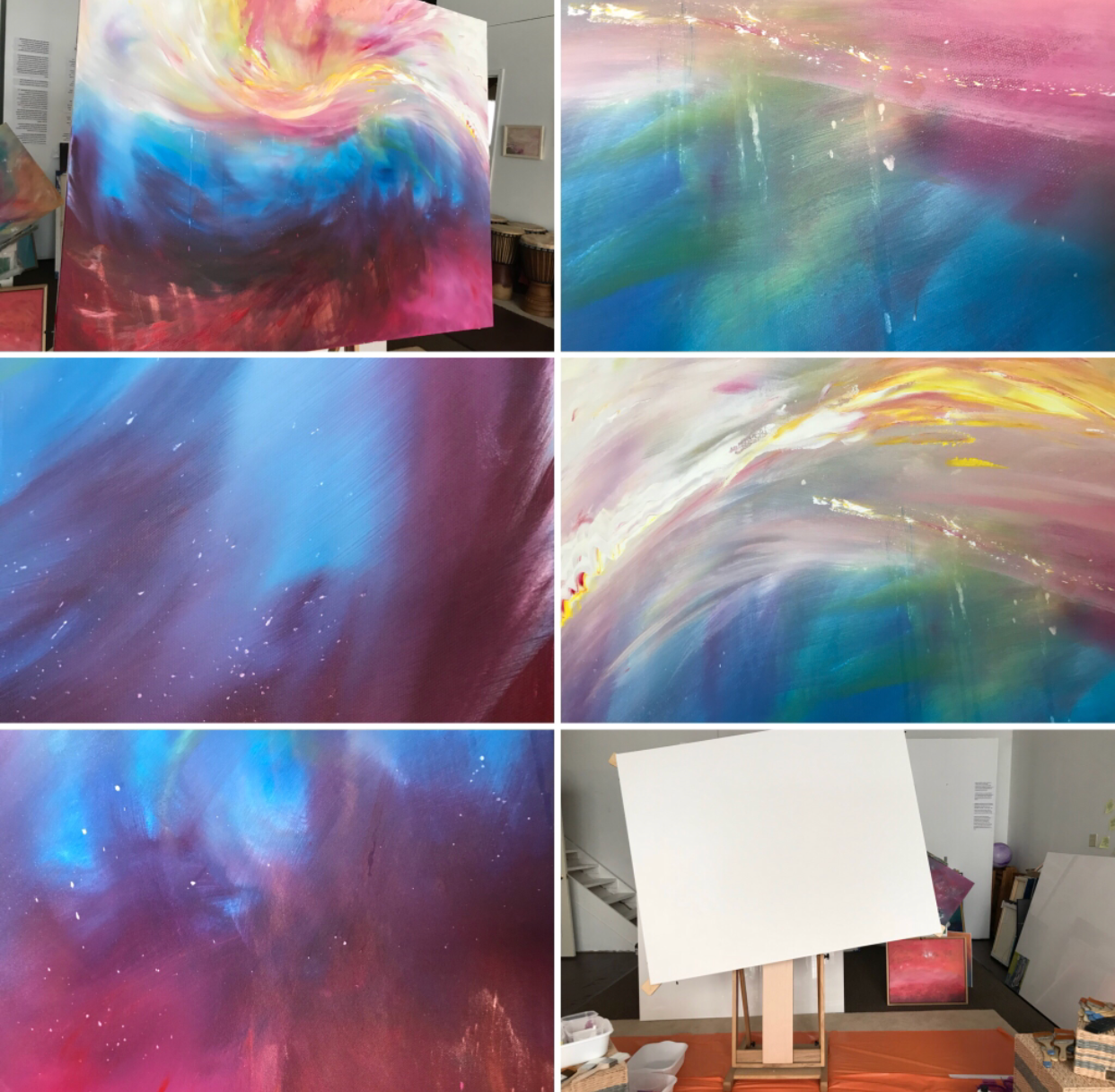 Phil Ostrander runs our LAC Open Studio & Private Lessons on Fridays 10am-12pm
Phil is a long time LAC student and talented artist - a life-long learner! His gentle guidance helps put fears to rest when students are struggling with painting techniques. His specialty is exploring new media, multi-media and mixed media techniques. His passion for the masters offers a fun quality during the Friday and Saturday Open Studio(a free time for all Ongoing LAC Students). Schedule a private lesson with Phil and he will inspire endless possibilities or simple take the fear out of learning something new!
DANIEL SABENE Our administrative staff makes life easier on the creative team!
Dan is a talented wood carver and craftsman. He has a soft spot for nature and animals, so much of his work is inspired by the natural world. Dan retired in 2012 with 37 years of service in the US Air Force. His life's commitment to his family and job have brought him to a place in his life where it's time to enjoy every day by doing what he loves, enjoying nature and woodworking. His creations vary from walking sticks, raw edge tables & benches, drums, carved houses, wood plaques, wooden pens, ornaments, and much more. You can find his work for sale in our gift shop. Dan's love of all things in flight includes his best man, Machu: video of hawk walk